Our News
Know about our recent achievement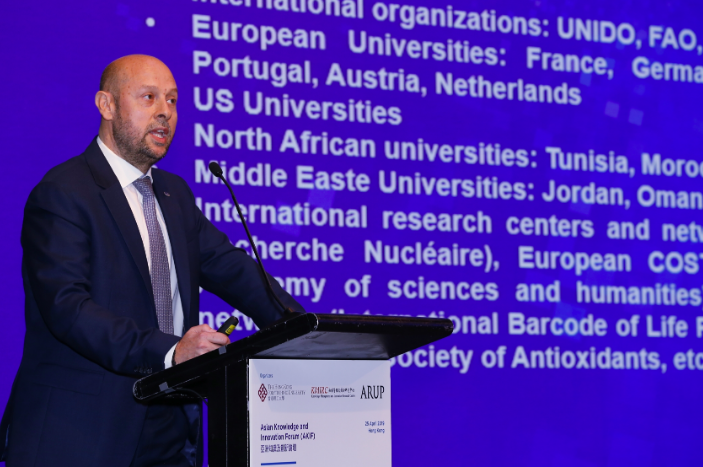 05/06/2019
The USJ Faculty of Science (FS) has won the Global MIKE Award (Most Innovative and Knowledge Enterprise) for the Middle East and North Africa (MENA) region, organized by the Hong Kong Polytechnic University.
As the name suggests, this award rewards organizations, companies or universities that promote and develop academic and technological innovation and scientific research. One hundred international companies have applied for the 2018 prize, 35 have been selected as eligible and 16 have won the prize. The Faculty of Science was the winner of the MENA region.
The results and expertise provided by the three research units of the FS were similarly mentioned in the nomination file as well as the technology transfer activities with the industrial sector in Lebanon and the patents of invention produced during the last 5 years. This new achievement clearly underlines the commitment of faculty researchers in the Faculty of Science to academic and technological innovation. This result has placed the Faculty among the best Asian organizations that practice innovation in their development strategy and, according to the statement of the Dean of the FS Prof. Richard Maroun, "it is a source of motivation for the Faculty of Science continues its work on the path of excellence, in higher education, scientific research, innovation and technology transfer ". The award ceremony took place at the Asian Knowledge and Innovation Forum 2018 on Thursday 25 April 2019 in Hong Kong. Co-organized by the Knowledge Management and Innovation Research Center of Hong Kong Polytechnic University and Arup, the theme of the forum was "Knowledge Technology Leading To Innovation". During the Forum, Dean Maroun presented the main academic, research and technology transfer activities conducted at FS in recent years. He took the opportunity to pay tribute to all the colleagues in the Faculty who, through their exceptional and unconditional commitment, made this international feat a reality. He also thanked all national and international partners for their continued support including the company "Align Management Solutions", representative of the Global MIKE Award in the MENA region, which gave the FS the opportunity to apply for this prestigious international award . The forum brought together more than 120 participants, who took part and debated around themes related to innovation. Round tables on the "Future learning environment" were also on the agenda, allowing for enriching exchanges and discussions and sharing of experiences.